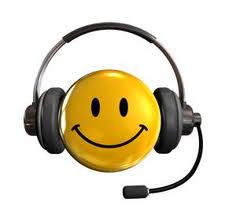 In the world of business sales is king. Being able to successfully sell your products or services as well as yourself, will definitely make you a leader in the pack. On the contrary, not being able to sell will surely cost you.  A big part of sales involves the ability to generate leads. One of the oldest ways to generate new sales leads is cold calling. Some people would argue that cold calling is ancient. And others would contend that it is essential. Either way, cold calling is one of the fastest ways to generate leads and fill your sales funnel with new prospects. Of course, cold calling is purely a numbers game. But once you master the art of the cold call, you can generate new leads in no time flat.
If you've been wondering how to warm up a cold call, keep reading. There are a few simple ways that you can easily warm up the coldest of cold calls. Check out my five easy steps that will show you how to warm up colds calls.
1.    Do your research about the prospect. Before you call someone you do not have a relationship with, you must find out basic information about who you're contacting as well as the company they represent. For example, if you want to call the owner of the new office supply store that just opened up, you should find out his or her name in advance. Of course a simple Internet search as well as canvassing the business website can equip you with enough information to have a general knowledge about the prospect. Make certain to pay attention to who their clients are and what services they provide for their target audience.
2.    Grab Attention Fast.  The easiest way to grab someone's attention is to pleasantly greet them with a direct salutation and their name. Simply saying "Good morning or good afternoon Mr. Smith," is so simple yet gets attention right away. No matter what you say when you call someone they are going to respond.  However, people typically respond in kind. If you approach someone with an energetic and friendly tone, they will more than likely respond the same way. Try to avoid gimmicky or open-ended questions or statements. If you follow- up your greeting with a statement mentioning your name, your business name and a brief introduction about the reason for your call. You may say something like this: "The reason I'm calling you today specifically is to set an appointment."  Keep in mind, that someone who doesn't know you may be hesitant to give you an appointment without you qualifying why you deserve a block of their time.  With that said, remember to state what it is that you'd like to discuss and how it will benefit the prospect.
3.     Make a Qualifying Statement.  After you have opened the call with your greeting and introductory statement it's important to add a qualifying or questioning statement that's going to allow the prospect to respond in kind – hopefully in a favorable manner. You might say something to the prospect to let them know that you work with other clients similar to them and perhaps ask them if they are interested in achieving similar results such as those you've been able to help others achieve. Within the qualifying statement you want to be sure and mention your credentials and expertise level in your specific niche.
4.    Identify a need that you can help solve or an issue you can address. The best way you can find out what a prospect's needs are is simply to ask. However, after you have done basic research on the prospect, it's ok to inquire about something that you perceive they need and ask them if you're on point.  If not, ask them to clarify the issue for you. But if you have hit the nail on the head, present your solution in a way that makes them want to hear more.  Here's where you must demonstrate a basic knowledge of their product or service as well as the expertise you offer. You must ask a question that will lead them toward self qualifying as a potential customer for you.
5.    Ask for the appointment. Whether you want to meet in person or via telephone. Your goal in any cold call is to get reserved time set aside for a follow-up call or meeting. Quite simply, you must ask for the appointment. One of the biggest mistakes business owners make is not asking for the appointment.  And guess what? They don't get one. Ask for set aside time to meet with the prospect to discover how you might be able to help them further.
Following the above simple steps will help you to warm up your cold calls as well as have a plan when you dial. Dialing for dollars or to attempt closing a sale will only lead to disappointment. If handled properly, the cold call is the beginning to what could potentially become a long term customer relationship.
Sharing is caring, leave a comment below and please share a tip about a cold call experience you've had.
© 2012 Quality Media Consultant Group, LLC – All Rights Reserved
This article is written by Lori A. Manns. Want to use this article for your website, blog or newsletter? No problem. Here's what you must include: Lori A. Manns, CEO of Quality Media Consultant Group your marketing and sales success mentor, and founder of Marketing For Trailblazers TM & ABC's of Successful Sponsorship Sales System;TM  that shows you how to get more sponsors and sales for your business, guaranteed. To purchase consulting  services on marketing, advertising or sales and, learn how to increase your revenue and grow your business; please visit www.qualitymediaconsultants.com.