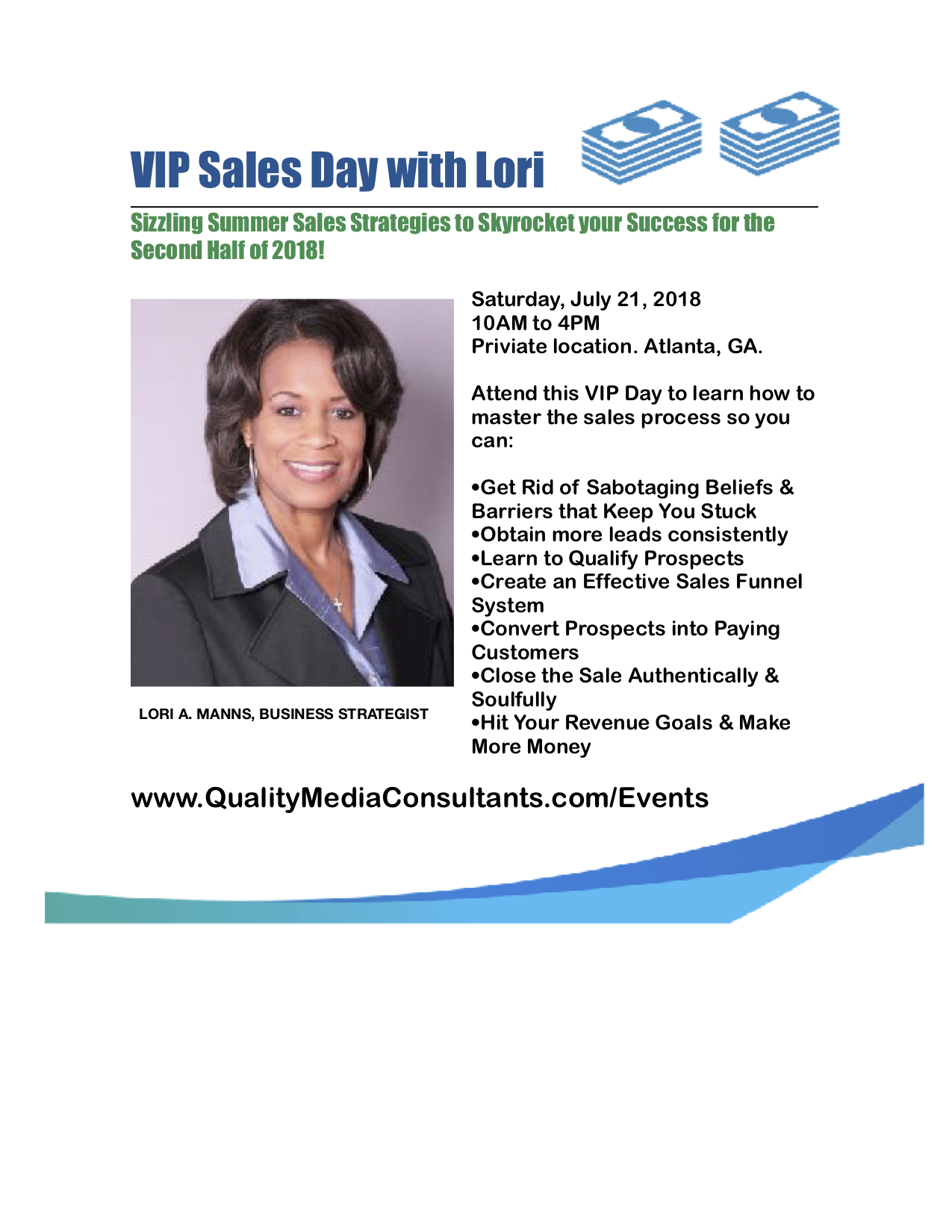 VIP Sales Day
July 21 @ 10:00 AM

-

4:00 PM

EDT
VIP Sales DAY with Lori – Saturday, July 21, 2018. 10AM-4PM
(ATL private location)

This event is for you if:
You are getting in your own way by NOT effectively selling Your products & services
You do not have a full practice of ideal a.k.a. dream clients
You are not sure how to get qualified leads
You don't like selling for what ever reason
You are uncomfortable asking for the sale
You are not certain about setting up your sales funnel system
You need to learn how to close more sales
You want to learn how to sell authentically and soulfully
You are not certain if you're going to hit your revenue goals this year
Here's what you will walk away with:
A Shift to a Winning Sales Mindset
Tactics and Tools to Accelerate Your Sales Results
A Proven formula to close the sell more often
Lori's Sales Mastery Success Strategies
Powerful Soulful Closing Tips
Sales Action Plan
Here's what you will be able to do ONCE YOU LEAVE this event:
SKYROCKET YOUR SALES!!
SELL YOUR BUTT OFF!!
SOAR IN YOUR BUSINESS!!

WHAT OTHER'S ARE SAYING:
"My VIP Strategy Session with Lori was just what I needed to get focused and learn how to drive sales in my business. I received clarity about my unique selling proposition and how to deliver a compelling sales pitch that results in new leads and clients. More importantly, I was given actionable tools and strategy suggestions to help me position my brand and my business for growth and future success." Pam Balentine, Viking Financial CPA Services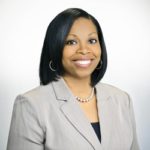 "I'm glad I made the decision to work with Lori. Before working with Lori I was doing very well as a premier real estate agent in Atlanta. However, I knew I could be doing better. After signing up for VIP consulting, I realized what I was missing. I had major issues with marketing myself, business development and mindset issues which kept me from getting out of my own way. After working with Lori, I upgraded my revenue acceleration plan and closed 5 new properties (and one of them was a million dollar luxury listing in a coveted neighborhood), all within just a few months of Lori's strategic training. If you're ready to improve your results, shift to a winner's mindset and make more money, you must work with Lori." Tangela Clark Lamptey, TC Lux Homes LLC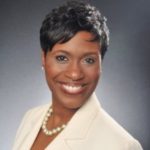 You want results like this? What are you waiting for? Get out of your own way. Register here.
See more testimonials of Lori's clients, click here.