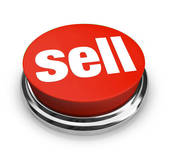 If you're like most small business owners, you're constantly looking for creative ways to sell more of your products and services. If you're not selling beyond your storefront (if you have a brick and mortar) or beyond your website (if you have an on-line) business, you are definitely missing the boat. There are various avenues you can explore to sell more of your offerings beyond your four walls or your website.
It's no secret, every business owner needs multiple revenue streams to reach annual goals. Just as important, every business needs access to a few hot spots to sell more of its products and services. Let's explore a few of the tried and true places that provide great sales results for most entrepreneurs and small business owners. Below, I will explore 3 such hot spots that are sure to help you sell more stuff.
Networking Events
One of the best and hottest places to find new, prospects as well as high paying clients is at networking events. The caliber of the event will give you an indication as to the type of audience it will attract. Networking events present a unique opportunity to you as an entrepreneur, typically you have the option to attend the event as a registered participant or as a vendor/exhibitor. Either way, attending networking events gives you the unique opportunity to meet a lot of different people in one spot who are all there for the same purpose, to network.
If you have your pitch down pat, you're one step ahead of most. Being able to clearly articulate what you do and who you help in a concise and compelling manner will attract the right prospects to you. Keep in mind if you show up early and come prepared to engage in conversation with at least 10 to 15 people, you have just increased the likelihood that one of those people will either become your client or refer a client to you. You must set a goal to work the  room and get contact information (business cards) from a large enough number to make your odds good.
Finally if you follow up with everyone you met within one week or less, you have just given yourself an edge over the competition. Most people do not follow up after networking events at all and if they do, it's typically a few weeks later. Remember your fortune will be found in the follow up.
Professional In-Person Events
Events are targeted toward professionals for specific purposes are in person events and can range the gamut. In person events may be local to your area, national or international. Such in person events may be classified as workshops, seminars, chamber meetings, conferences, toastmasters, expositions (expo's), meet-up's, etc.
Typically in person events are targeted to a certain demographic group or psychographic group. Many of your target customers will be found at these events. The opportunities for you as a small business owner are plentiful. You may show up as a participant or vendor. Additionally, there may be an opportunity for you to be a speaker, sponsor or panelist or ambassador. There are many advantages to these types of events because you may do some networking as well as promoting your business or selling your products and services.
One of the keys to optimizing an in-person event is to provide a special offer to attendees. You want to make sure you give proper incentive and a strong call to action for those who learn about your company for the first time.
Social Networking Platforms
One of the best ways to meet people and sell more of your products and services is on-line via social networking platforms on the Internet. Of course four of the biggest social sites for professionals are:  LinkedIn, Facebook, Google+ and Twitter. On each site you can find groups, communities and lists of people who have the same interests as you as well as people who you want to target.
Another way to take advantage of these platforms is to utilize Internet ads to target a specific group of people. For a relatively inexpensive investment, you can use ads to reach potential new clients and sell more of your products and services.
As you can see, there are various ways you can capitalize on hot spots in your area and over the Internet to sell more of your products and services. The key to make sure you have a great product along with a compelling sales pitch so you attract the right customer to your business.
This article was written by Lori A. Manns. Want to use this article for your website or blog? No problem, here's what you must include:
© 2016 Quality Media Consultant Group LLC – All Rights Reserved
Lori A. Manns is an award-winning, marketing, sales coach and business strategist who works with small business owners to help them elevate their brand, get more clients and grow revenue. Lori A. Manns is CEO of Quality Media Consultant Group  and founder of the Trailblazer Business Academy™ where advancing entrepreneurs go to learn business growth strategies the soulful way. Lori is also the creator of  Sponsorship Sales Secrets System;™ that shows you how to get more sponsors and sales for your business, guaranteed. To purchase consulting services on marketing, advertising or sales and, learn how to increase your revenue and grow your business; please visit the contact us page on www.qualitymediaconsultants.com.