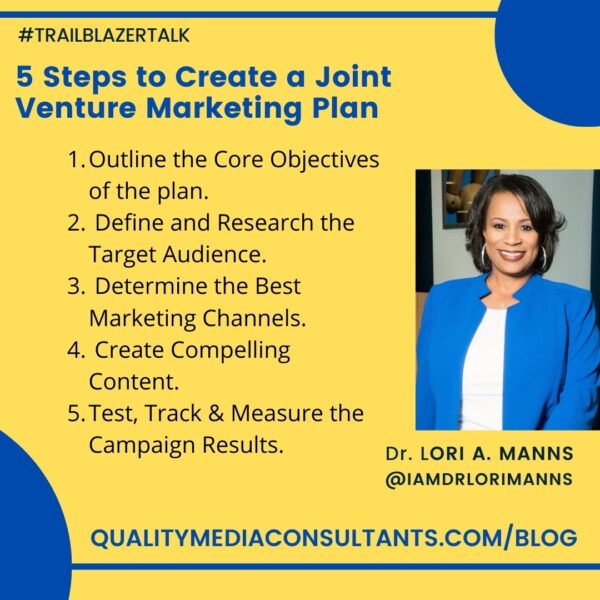 Joint venture marketing is an agreement between two companies in which both organizations combine marketing strategies in order to increase their market share and revenues. It allows two companies to combine their resources and marketing efforts in order to build sales revenue and increase brand awareness and equity. The concentration involves combining the marketing plan designed to help both companies reach their financial and marketing objectives. To initiate a joint venture, both companies enter into a contract aka joint venture agreement that outlines the goals of the joint ventures as well as the roles and the responsibilities of each company. Additionally, key players of each company are identified to address who is in charge of what aspect of the agreement.  A Partnership Agreement is created and signed by both parties. At this point, each company is able to claim their share of the profits from the venture and both organizations share mutual control.
What does a joint venture agreement include?
The term and scope of the agreement.
The length of time the agreement will last.
Confidentiality clause to protect details of the agreement.
Protection for Intellectual property.
Responsibilities of each party involved.
Other details that are specific to that particular arrangement.
Why does joint venture marketing work?
A. Increase brand awareness.
B. Increase in customer loyalty.
C. Increase in sales and revenue.
D. Expansion for distribution channels
E. A temporary agreement that allows you to join forces with a company that has complimentary services and resources to benefit the other.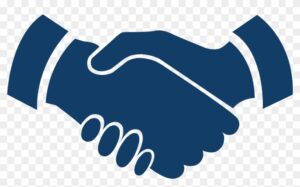 What are some disadvantages of joint venture marketing?
1. Complexities of joint venture partnerships can become very intricate and time consuming to complete. For example, if a partnership came together to create a new product, service, or offer, there could be debates about ownership if the contract or agreement does not explicitly cover this.
2. Restrictions and lack of flexibility can be seen as a disadvantage for some companies. The fact is, after you sign a contract, you are limited to the terms of the contract and the other entity may not be willing to or able to make changes or adjustments.
3. Unreliable partners can often be a bit of nightmare to deal with especially if you have signed a long-term contract. It is important to vet out all potential partners to understand the possible areas of disagreement so as to eliminate in possibility of a disgruntled partner.
4. Unclear goals between two parties can be a real bone of contention. If one company has a particular goal that is more important for them than the other company, they may disagree about what is priority. This may cause tension in the direction of the marketing plan, strategy and dollars spent.
Why should you use joint venture marketing in your small business?
1. To leverage the power of two versus one. The assets of each company can be very beneficial for the collective goal. These assets can be tangible or intangible. For example: one firm may have access to more capital funding; and another firm could have better equipment or more skilled workforce.
2. Greater resources and shared responsibility. Both companies can share their access to markets in a specific area locally, nationally or globally.
3. Brand domination – Stronger brand in the marketplace.
4. To gain new customers – to create larger consumer footprint.
5. To gain consumer loyalty and repeat business.
6. To grow your income, impact and influence.
5 Steps to Create a Winning (JV) Joint Venture Marketing plan.
1. Outline the core objective of the plan.
Think about what will be considered an ultimate success for each company. You must also know short- and long- term goals of the joint venture marketing plan so there is no confusion about performance and timelines.
2. Research the Target Audience.
Learn everything there is to know about the people you will be targeting. What are their hopes, fear, needs, painpoints, and biggest challenges? Determine how your joint venture marketing can address any of these issues.
3. Determine the Best Marketing Channels to Utilize.
Once you have identified and researched your target audience, the next thing to do is determining how to reach them. You must know the best marketing channels to use that will capture engagement from your audience in large numbers. Knowing the best online and offline channels to use to deliver your marketing messages will save you time, money, energy and effort.
4. Create Compelling Content to Attract the Target Audience.
The language used in your marketing and advertising messages is essential to the success of your marketing outreach. If you are not using the language that speaks to your target audience and motivates them to take action, you will fail to get the results you desire. It is critical that you perfect the message so that it hits the proverbial nail on the head.
5. Test, Track and Measure Each Marketing Campaign.
In order to succeed at any joint venture marketing plan, you must be able to analyze what worked well and what didn't and why.
THERE IS A DOWNSIDE…BUT…
Joint venture marketing and joint venture partnerships has both advantages and disadvantages. Therefore, it is important to approach any joint venture opportunity as a business agreement that requires legal structure. In some cases, the parties in a strategic partnership can create a separate entity (or company) of which they share ownership. The new entity is called a joint-equity venture. Typically, each company determines the percentage of ownership they each will have, either 50/50 or some other arrangement. Signing an MOU, Memorandum of Understanding along with a joint venture agreement are the two legal documents that should be created in this scenario.
In summary, as you can see there are many reasons why it might make sense for you as a small business owner to enter into a joint venture partnership. The key is going into the agreement fully knowledgeable about what you hope to achieve in terms of the ultimate destination as well as the route you will take to get there.
Did you like this article? Leave a comment and share what part resonated with you the most.
Want to use this article for your blog or business website? Here's the author's box that you must include.
© 2023 Quality Media Consultant Group LLC – All Rights Reserved
This article was written by Lori A. Manns. President of Quality Media Consultant Group. Lori is a multi-award-winning marketing mentor, sales coach, and trailblazing business strategist who works with small business owners and entrepreneurs to help them grow and scale their businesses. She specializes in sales and marketing strategies that result in her clients attracting their target market, gaining brand visibility, and growing revenue. Lori is the President of Quality Media Consultant Group, a consultancy firm specializing in media, advertising, marketing, and sales. She is the founder of the Trailblazer Business Academy. where advancing entrepreneurs go to learn growth strategies and how to run a profitable business the soulful way. Lori is also the creator of the Sponsorship Sales Secrets.