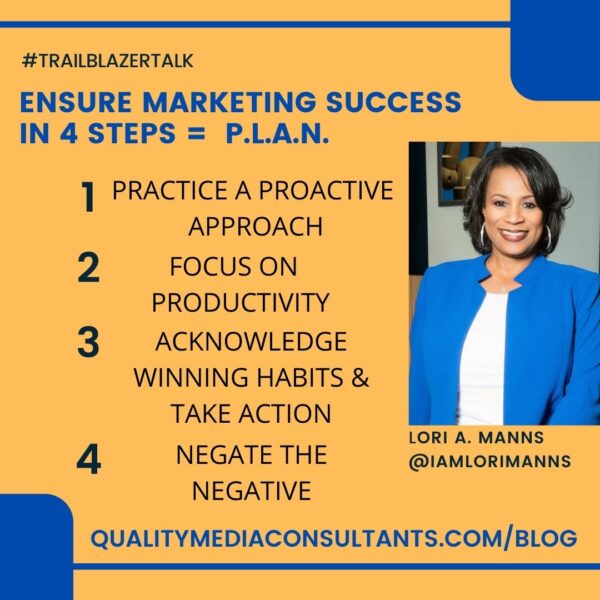 Marketing is the one strategy that can catapult your business into the sales stratosphere in no time flat. Marketing is like the gas that fuels the business engine that will get you from where you are now to wherever you want to go. The key is to use premium marketing gas so you can have a smooth ride to your final destination. Investing in the right type of marketing gas or marketing strategy can make or break a business. What do I mean by marketing gas? I define 'marketing gas' as the strategy of your marketing and the direction you take as far as communicating and connecting with your target audience.
As a career marketer, I consider marketing strategy the process of concentrating an organization's greatest resources on the most profitable methods to increase sales and visibility while also providing a competitive advantage.
Investing in the right 'marketing gas' or not, can make or break the success of any business. The right marketing strategy can either help your brand or hinder your brand's image a.k.a. reputation.
Don't believe me? Allow me to share a few examples.
Exhibit A.
A company with great marketing gas.
Apple. Apple (AAPL) is undoubtedly one of the best technology companies that truly gets marketing. It defines the next big thing for their consumer base and their loyal consumer base eats it up. Apple creates game-changers in existing markets before people themselves even know what they want. Their infamous ad campaign "Think differently" was brilliant and remains unforgettable in the world of advertising. Most people would argue that Apple is and has always been an iconic brand.
Exhibit B.
A company with bad marketing gas.
Motorola, Droid, Razr, Maxx. Motorola often gets forgotten as a great American tech success story, being in the shadow of Microsoft, Google, and Apple. In 2011, Google acquired the handset division of Motorola but sold it to Lenovo in 2014. Over the years, Motorola (MMI) has had some of the worst marketing ever. They consistently confuse people by giving their brands multiple names. There is a chronic lack of vision around Motorola devices these days. The transition to ownership under Lenovo has been unpredictable. The flagship play with the Moto Z and Moto Mods has basically failed. However, they continue to make Moto Z phones that are targeted at budget-conscious buyers rather than the high-end buyers they originally tried to target. I'd say this brand is confusing at best.
Now let's talk about the top three advantages of marketing your brand or business with "great marketing gas aka a S.M.A.R.T. plan."
Advantage #1 – Customer Intelligence
You focus on what the consumers want. Once you learn what your consumers want, you can predict what they are most likely to buy and then create products and services that will resonate with them. Good marketing delivers messaging that hits the nail on the head with the target audience. Companies that focus on their customers are usually more successful. Salesforce, a popular CRM company says it like this: putting customers at the heart of everything you do as a business places you in a better position to build relationships, help customers to achieve their goals, and increase customer satisfaction, all key benefits of a robust CRM.
Advantage #2 – Customer Loyalty
Marketing gives customers the opportunity to make choices about what they like and dislike. The best marketing motivates consumer loyalty from one brand, product, or service to another.
Advantage #3 – Business Functionality
The success of every business hinges on the ability to meet the needs of its consumer base and solve its problems in a manner that generates a profit. Although there are numerous operations and activities that contribute to the success of a business, marketing is the only one that generates money.
Now that we've discussed the advantages of marketing with the great marketing gas, let's talk about planning for your marketing success. As an entrepreneur or small business owner, when it comes to how you market your business, you must plan to succeed, or else you are automatically planning to fail.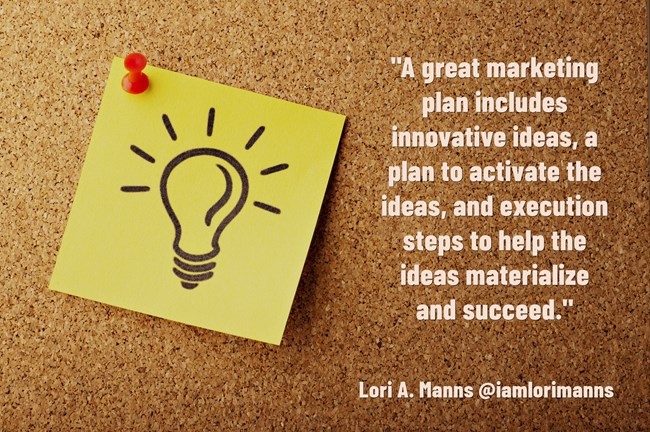 HOW TO P.L.A.N. MARKETING SUCCESS in 4 steps.
1. PRACTICE BEING PROACTIVE – Proactively approach any areas that need change or improvement in your marketing plan as well as your business overall. Do not wait until problems arise. You must consistently review all aspects of your marketing plan for effectiveness. Look at your lead generation process from customer entry to exit. Additionally, review your operations and each cost center of your business to determine how money comes in and goes out.
2. LEVERAGE A PRODUCTIVE MINDSET- Practice mindfulness by utilizing a productive mindset by being present in the moment. Give your full attention to whatever project you are working on. Paying attention to the project at hand forces dedicated focus which can spark creativity. Don't be the ultimate multi-tasker who has a thousand and one balls in the air at the same time. Focus your energy, time, and effort on mastering one marketing strategy at a time. Only add things to your to-do list based on what you can successfully execute. One great marketing strategy that works is better than ten that barely work.
3. ACKNOWLEDGE WINNING HABITS & TAKE ACTION – Acknowledge that action steps are the small tasks that are going to allow you to achieve your goals faster. Realize the biggest action that many of us need to change is our mindset. Sometimes we hinder ourselves by thinking that we can do everything well. The fact is you may be able to do a lot of things, but you can't do a lot of things at the same time and do them all well. It's about daily consistent action to chip away at the BIG goal, one task at a time, one step at a time until it is completed.
4. NEGATE ANYTHING OR ANYONE THAT IS NEGATIVE – A great marketing plan can only be executed by progressive and positive-minded people. Negative people tend to see obstacles as hindrances rather than opportunities. Do not allow negative people or negative circumstances to deter you from your plans and goals. When negative situations arise, compartmentalize them and only allow yourself a limited amount of time to even consider them. Plan for the worst-case scenario but always expect the best.
In summary, great marketing is going to serve your business or organization well when it comes to attracting your target audience, keeping their loyalty, and helping your company to have a competitive edge in the marketplace.
Do you need help creating a S.MA.R.T. Marketing plan? We've got you covered. To inquire about our services, click here.
Want to use this article for your blog or business website? Here's the author's box that you must include.
© 2022 Quality Media Consultant Group LLC – All Rights Reserved
This article was written by Lori A. Manns. President of Quality Media Consultant Group.  Lori is a multi-award-winning marketing mentor, sales coach, and trailblazing business strategist who works with small business owners and entrepreneurs to help them grow and scale their businesses. She specializes in sales and marketing strategies that result in her clients attracting their target market, gaining brand visibility, and growing revenue. Lori is the President of Quality Media Consultant Group, a consultancy firm specializing in media, advertising, marketing, and sales. She is the founder of the Trailblazer Business Academy. where advancing entrepreneurs go to learn growth strategies and how to run a profitable business the soulful way. Lori is also the creator of the Sponsorship Sales Secrets.