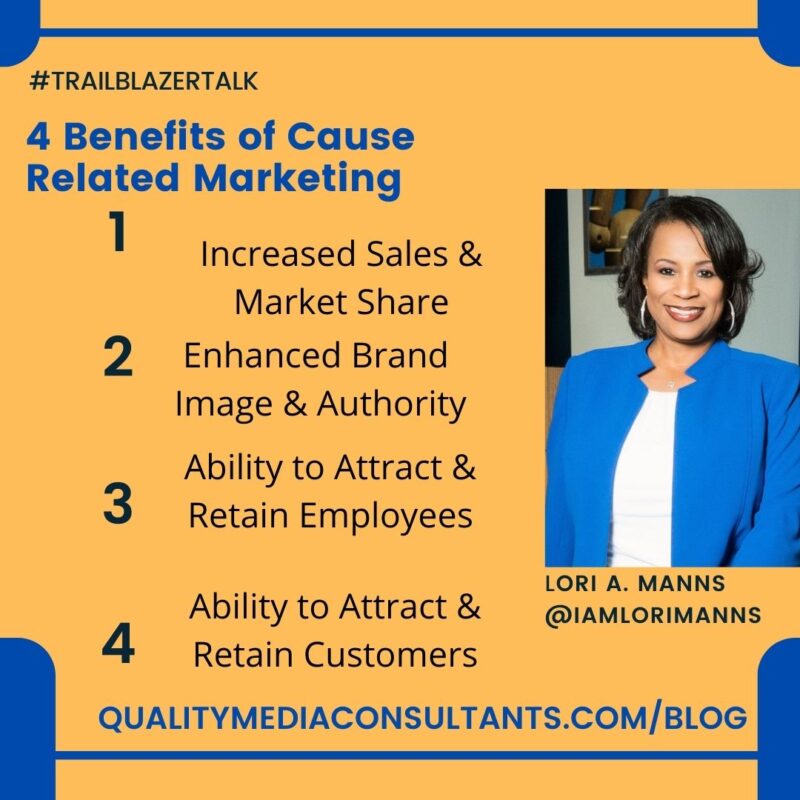 Cause Marketing is a very smart and strategic way for companies to market their products and services as well as increase sales. The term, Cause-Related Marketing has been around since 1983 when American Express coined the term. The launch of the term was in conjunction with the launch of a marketing program to assist with the renovation costs of the Statute of Liberty in New York City.
In 1983, American Express began advertising a marketing program stating they would donate a penny for each use of its credit card, and a dollar for each newly issued card toward the Statue of Liberty renovation program. Nearly $2 Million later, the company experienced a 28% increase in card use and the Statue of Liberty project was closer to reality. Since that time many Fortune 500 companies like Coca-Cola, The Home Depot, and Mcdonald's jumped on the bandwagon and began using cause marketing as a marketing strategy to support causes and increase market share.
There are several types of cause marketing that a company can utilize.
1. Advertising – When a company aligns with a particular cause and uses advertising campaigns to promote the cause or partnership with a nonprofit organization.
2. Sponsorship – When a company funds a particular cause, program, product, or event or the nonprofit organization itself.
3. Licensing – When a company pays a charity or nonprofit organization to use its logo, name, or brand in the promotion of a cause.
4. Direct Marketing – When a company raises funds to promote brand awareness for a particular cause or charity.
5. Purchase-Based Donations – When a company pledges to donate or contribute a percentage of sales of a product, service, or program to a specific cause, charity, or nonprofit organization.
6. Facilitated Giving – When a company facilitates customer donations to a particular charity through a company match program or other programs that are managed by a company to benefit a cause or charity.
Now that you know the types of cause-related marketing, you may be wondering, "how is cause marketing different from social marketing?"
Here's the thing:
Social Marketing is NOT always about causes. Most of the time social marketing is influenced by governmental entitties. Whereas Cause Marketing is always about an issue that is initiated from causes. Both social marketing and cause marketing have a premise of doing good and helping people. However, Cause Marketing is more of a strategy to combine forces between two organizations so they both benefit.
These days, consumers are holding companies, corporations, and small businesses accountable for their contributions to society. Social responsibility has grown in popularity since the 2000s.
EXAMPLES OF CORPORATE CAUSE-RELATED MARKETING CAMPAIGNS
Here are a few examples of how major companies have used cause-relating marketing to spark brand awareness and increase sales.
A. YOPLAIT & Susan G. Komen Foundation
The Save Lids to Save Lives campaign was in partnership with the Susan G. Komen Foundation, a national breast health awareness organization in the fight against breast cancer. Yoplait encouraged their customers to send in their pink yogurt lids to raise 10 cents each. Yoplait used the popularity of the Susan G. Komen Race for the Cure as a method to raise awareness and supported the event with paid advertising and earned media. The General Mills company obviously realized that Yoplait was on to something special, and later included other brands including Cheerios, Nature Valley, and Betty Crocker in the national campaign. When it was all said and done, the campaign raised $26 million.
B. Walgreens & Comic Relief
Red Nose Day has become a highly visible cause-related marketing campaign. Red Nose Day is a global campaign started by Comic Relief, a charity that supports poverty-stricken children from around the world. They raise money and awareness by selling clown-like spherical red noses in Walgreens stores. When Comic Relief brought the program to the USA after it debuted in the UK, Walgreens was the campaign's official distributor. From approximately 2015 to 2020, The Red Nose Campaign generated $190 million and helped over 16 million children suffering from poverty.
Although Cause-Marketing works exceptionally well for mega-brands and companies, it also works well for small businesses and entrepreneurs alike. Below are four of the top benefits of cause marketing.
BENEFIT #1
Increased Sales & Market Share
BENEFIT #2
Enhanced Brand Image & Clout
BENEFIT #3
Decrease in Operating Costs
BENEFIT #4
Increased Likelihood to Attract & Retain Employees
BENEFIT #5
Increase the Likelihood to Attract & Retain Customers
As you can see, there are many advantages and benefits for you to including cause-related marketing as a part of your overall marketing plan and strategy. Based on the examples shown above, the major brands that were listed experienced million-dollar increases in sales and revenue share.
For small business owners and entrepreneurs, the rewards and collaborative opportunities are endless. Think about what other small businesses your company can collaborate with to offer something of value to both of your audiences and in turn support a great cause. You never know, the partnership could put your company on the map and help you gain national or international attention and sales.
Would you like to learn more about how to create a marketing plan for your business that sets you apart from your competition and gives you an advantage in the marketplace? Check out our marketing services here and book a call if you would like to learn more.
Want to use this article for your blog or business website? Here's the author's box that you must include.
© 2022 Quality Media Consultant Group LLC – All Rights Reserved
This article was written by Lori A. Manns. President of Quality Media Consultant Group. Lori is a multi-award-winning marketing mentor, sales coach, and trailblazing business strategist who works with small business owners and entrepreneurs to help them grow and scale their businesses. She specializes in sales and marketing strategies that result in her clients attracting their target market, gaining brand visibility, and growing revenue. Lori is the President of Quality Media Consultant Group, a consultancy firm specializing in media, advertising, marketing, and sales. She is the founder of the Trailblazer Business Academy. where advancing entrepreneurs go to learn growth strategies and how to run a profitable business the soulful way. Lori is also the creator of the Sponsorship Sales Secrets.